services
client benefits
Improved enterprise security posture
Secured business data
Mitigate security risk with compliance
Efficient and streamlined security
Flexible service delivery models
Assurance of higher ROI on security
Security alignment with business goals
Reliable, scalable and resilient solutions
Complete data privacy assured
Pristine InfoSolutions in-depth Information Security service offerings are specifically tailored across the globe to identify, evaluate, and improve overall security posture of an enterprise.
The advancement of technology, the Internet, and information exchange has given exponential rise to the threats such as Hacking, Phishing, Cyber Stalking, Unauthorized Access, Cyber Squatting, Web Attacks, etc. The number of threats and reported computer related incidents are increasing at a tremendous rate which results in drastic revenue loss, legal liabilities, diminished productivity and brand erosion. It becomes imperative for any organization to stay up-to-date on the latest security technologies, threats and remediation strategies to safeguard the integrity of the organization's IT Infrastructure.
At Pristine, we possess world class security service portfolio designed to defend against and mitigate the most vicious attacks along with creating a highly secured environment for the organization. We help organizations reduce risk and enhance competitive advantage by protecting their information assets and providing positive assurance on governance. Unlike other Information Security companies, our ability to meet the Information Security needs across industry verticals with commitment of quality delivery and partnering approach has been highly recognized in the industry, which has positioned Pristine InfoSolutions as a leader in this segment.
We are the only company in India covering the entire spectrum of Information Security services and consulting which includes: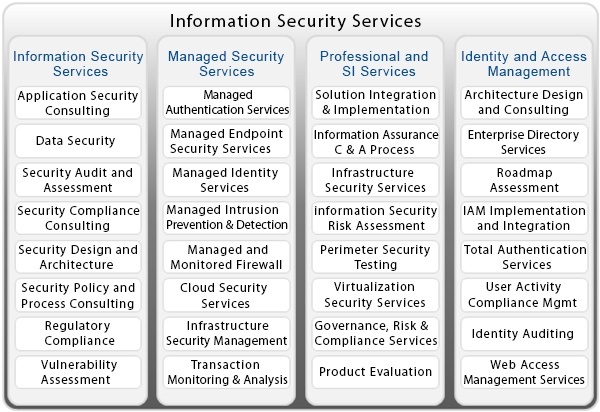 Network Security Audit
Website Security Audit
Wireless Network Security Audit
Mobile Security Testing
IT Security Compliance Audit
Advanced Application Security Audit
Security Design and Architecture
End Point and Data Security
Security Infrastructure Management
Security Policy Development
Source Code Review
Log Retention and Monitoring