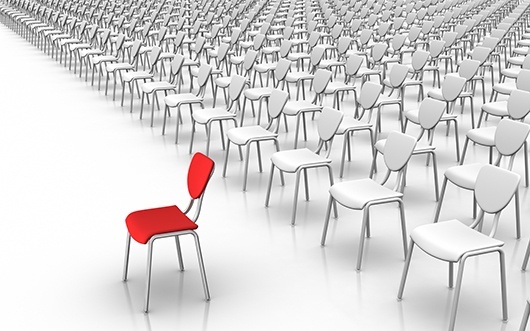 Exceptional innovative thinking and collaborative people are the driving force behind Pristine InfoSolutions growing success.
Pristine InfoSolutions is driven by a team of dedicated professionals known for its exceptional expertise making it a truly world-class IT organization – Our talented and diverse staff greatly enhances confidence in our clients while fostering a collaborative and communicative environment.
Pristine continuously implements organization-wide policies and procedures for staff retention through our industry-leading benefits and career development programs thereby making it a highly qualified team that is customer-focused, obsessed with excellence, and believes in people power.
We want our employee's personal life to be as rewarding as their career. Hence, we offer many programs to help support a happy balance between work and life.
Working at Pristine InfoSolutions
At Pristine, our corporate team culture focuses on team work and innovation. Individuals are welcomed to come up with their innovative ideas and suggestions giving them an open, flexible, and supportive environment which lets you bring your ideas to life. Together we give people the confidence to work and enjoy in a technology world. Frequent events and activities foster healthy employee relationship and a strong bond with the organizations.
At Pristine, each and every employee is rewarded and supported throughout the career. The rewards program includes comprehensive employee benefits, recognition programs, employee health and wellness initiatives, world class training programs and global exposure. Unlike others, our healthy work-life balance and flexible working environment reinforce a positive attitude and performance driven culture.
Training and Development is an important parameter in the Performance Management process. We provide effective programs to our employees that encourage learning, enhance and update their knowledge and develop employee's talent to its fullest.
Start your career at Pristine InfoSolutions and make great things happen from day one. We offer university graduates the opportunity to make an impact and grow professionally. We are always looking out for exceptional individuals that can bring a range of distinctive skills and qualities to the team and be key contributors to the growth of the company.
Our Internship program provides university undergraduates the unique opportunity to work in various IT departments within the organization to gain an invaluable and unique experience that will distinguish you from others.
Pristine InfoSolutions is an innovative company seeking goal-oriented people who think strategically and can innovate, solve problems and succeed.
Designation : Business Development Executive
Experience : 0-3 years
Location : Mumbai
our benefits
Being a Pristine employee makes you part of the Pristine InfoSolutions family! As our company grows, we know how important it is to keep those family ties. We are passionate about creating a stimulating, supportive work environment for our employees by providing comprehensive benefits packages.
Financial Security
Create and Innovate
Work Hard, Play Hard
Learn and Grow
More time with family
Recognition Programs
Global Exposure
Work - Life balance
Healthy Environment
Travel without worries
Associate Referral Program
Annual Vacation / Leaves